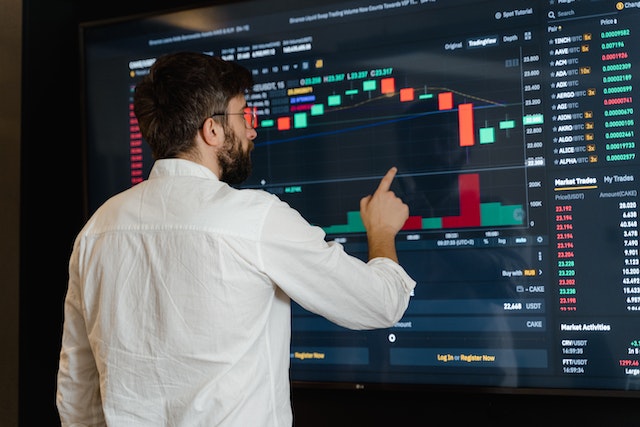 Creating buyer personas is an essential aspect of any successful marketing strategy. A buyer persona is a fictional representation of your ideal customer based on market research and real data about your existing customers. This persona helps you understand your customers better, their needs, goals, behaviors, and purchasing patterns. With a well-crafted buyer persona, you can tailor your marketing efforts to attract and retain your target audience.
Here are some steps to create buyer personas for your business:
Conduct Market Research: Start by collecting data about your target audience. This could be through surveys, interviews, or analyzing customer data. Look for patterns in their behavior, demographics, interests, challenges, and goals. Use this information to identify commonalities and create groups of customers that share similar characteristics.
When conducting market research to create buyer personas, there are several important elements to consider. Here are some of the most critical elements:
Target Audience: To create accurate buyer personas, you need to identify your target audience. Start by defining who your product or service is for, what problems it solves, and who benefits the most from it. Understanding your target audience is the foundation for conducting effective market research.

Data Collection: Gathering relevant data is the core of creating buyer personas. You can collect data through various methods, such as surveys, interviews, online analytics, and social media monitoring. The data collected should cover demographic information, behavior patterns, pain points, preferences, and motivations.

Analysis: Once you have collected data, analyze it to identify patterns, similarities, and differences among your target audience. Group the data based on similarities and segment it into categories to create buyer personas.

Validation: Validate the accuracy of your buyer personas by cross-checking the data with real-world customer behavior. This can be achieved by conducting surveys or gathering customer feedback.

Refinement: Continue to refine and update your buyer personas as new data becomes available. Customer behavior and preferences change over time, and your personas should reflect these changes.


Collaboration: Ensure that all stakeholders in your organization understand and contribute to the creation of buyer personas. Marketing, sales, and customer service teams should all have input to ensure that the personas are accurate and useful for everyone.



Identify Pain Points: Once you have identified your target audience, you need to understand their pain points. What challenges do they face that your product or service can solve? This will help you understand how to position your product or service and create messaging that resonates with your audience.

When creating buyer personas, identifying the pain points of your target market is crucial to developing effective marketing strategies. Here are some steps you can take to identify the pain points of your target market:
Conduct customer surveys: One of the most effective ways to identify the pain points of your target market is to conduct surveys. Surveys can help you ask specific questions that can give you insights into what your customers are struggling with, what frustrates them, and what they wish they had.




Analyze customer feedback: Look for patterns in customer feedback. This could be in customer reviews, social media comments, or customer service interactions. By analyzing customer feedback, you can identify common pain points that your customers face.




Interview customers: Conduct one-on-one interviews with customers to get a deeper understanding of their pain points. This can help you get a more nuanced understanding of what is bothering them and what they are looking for.




Analyze website analytics: Analyzing website analytics can help you identify where customers are dropping off in the buying process or where they are spending the most time. This can give you insights into what is causing them to leave or what they are interested in.




Conduct competitor research: Analyze your competitors' marketing strategies to identify what pain points they are targeting. This can help you identify areas where your target market is underserved or where you can differentiate yourself.



Create Persona Profiles: Based on the data collected, create a profile for each group of customers that you identified. Include information such as age, gender, education level, job title, income, interests, and behaviors. Give each persona a name, and a background story to help you understand their motivations and challenges.
When creating buyer personas, the persona profiles should include a range of information that will help you understand your target audience better. Here are some key components that you should consider including in your persona profiles:
Demographics: Start by including basic demographic information such as age, gender, location, income, education, and occupation. This information can help you understand who your target audience is and how they might think and behave.




Background and context: Consider including information about the persona's background, including their family life, work experience, and personal interests. This information can help you understand what motivates the persona and how they approach their decision-making process.




Goals and motivations: Identify the persona's primary goals and motivations. What are they trying to achieve, and why? Understanding their goals and motivations can help you develop more targeted messaging and offers that resonate with them.




Pain points and challenges: Identify the persona's pain points and challenges. What are the barriers that are preventing them from achieving their goals? Understanding their pain points and challenges can help you develop solutions that address their needs.




Decision-making process: Understand the persona's decision-making process. What factors influence their decision-making, and how do they weigh the pros and cons of different options? Understanding their decision-making process can help you develop more effective marketing strategies and offers.




Communication preferences: Consider the persona's preferred communication channels and formats. Do they prefer email, phone, or social media? Do they prefer short, concise messages or longer, more detailed content?




Influencers and advocates: Identify the persona's influencers and advocates. Who do they trust, and who do they turn to for advice? Understanding their influencers and advocates can help you develop more effective referral programs and word-of-mouth marketing strategies.



Use Personas to Guide Marketing Efforts: Use your personas to guide your marketing efforts. Create messaging that speaks directly to their pain points and interests. Choose marketing channels that are most likely to reach your target audience. Use language and visuals that appeal to each persona's unique characteristics.
Craft your messaging: Based on your buyer personas, craft messaging that speaks to their pain points and interests. Use language that they can relate to and avoid using jargon or technical terms that they may not understand.




Choose the right platforms: Choose the platforms that your buyer personas are most likely to use and where they are most active. For example, if your buyer personas are active on social media, focus on creating content for social media platforms like Facebook, Twitter, and Instagram.




Tailor your content format: Once you have identified the platforms to use, tailor your content format to suit the platform. For example, if you are using Instagram, focus on visual content such as images and videos. If you are using LinkedIn, focus on long-form content such as blog posts and whitepapers.




Test and optimize: Monitor your results and optimize your messaging and platform choices based on your performance. Use data such as engagement rates and click-through rates to refine your approach and improve your results over time.




Personalize your messaging: Finally, consider personalizing your messaging based on where the buyer persona is in their customer journey. For example, a potential buyer may be interested in educational content such as blog posts or webinars, while someone who is further down the sales funnel may be more interested in case studies and product demos.



Refine Your Personas: As you collect more data and gain more insight into your customers, continue to refine your personas. Make sure your personas are always up to date with the latest data and customer feedback.

Creating buyer personas can take time and effort, but it is a crucial step in creating an effective marketing strategy. By understanding your customers' needs and behavior, you can create targeted messaging that resonates with your audience and drives conversions.