Strategic Mobile Marketing Bringing Tampa Bay Businesses More Clients
It's estimated that over 90 percent of smartphone users utilize the mobile web to seek out local businesses. Plus, a mobile search is very likely to result in direct contact or even a purchase. The bottom line is more people than ever before are turning to these devices to search the Web, so it just makes sense to have a mobile marketing component to your online advertising. Even Google agrees that if you don't have a mobile marketing strategy, you don't have a marketing strategy at all.
With the use of tools like Siri and other "talk to text" search features, consumers using mobile devices like smart phones and tablets tend to perform different queries than desktop searchers. Instead of typing keywords into a search box, the users of mobile devices tend to use longer phrases. This brings a new layer to the keyword selection process. Rather than placing all of our focus on targeted keywords, the team at Marketing Bionics creates deeper content for your website to ensure that we are capturing the search results of the mobile search consumers in your market.
Improve Your Web Design for Smartphones and Tablets
Effectively generating leads, whether by phone or on the Web, is the difference between succeeding and failing. You can depend on marketing Bionics to build a feature-rich, responsive Web design that includes engaging content and strong calls to action. We fully realize that mobile users who find you are highly targeted prospects, which is why we'll ensure that your pages are formatted for the mobile web and aesthetically pleasing.
From link-building services to search engine optimization, we at Marketing Bionics go the extra mile to exceed all expectations. With us, your satisfaction is always priority one. You can expect us to deliver personalized care from a marketing staff that's truly interested in your success. Please call or contact our team right away to get started.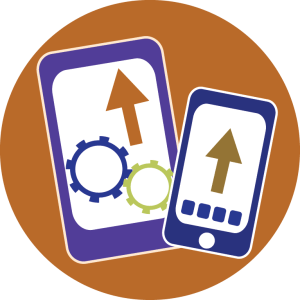 Marketing Bionics Gets Great Reviews!
Marketing Bionics is a great local SEO company that really understands the ins and outs of internet marketing. Thanks for being willing to address my specific needs rather than just selling a package of services. You guys rock!
I've been working with Jason on setting up my new law firm website, in a very competitive market. Jason is very responsive, intelligent and dependable. In only a few months, he has greatly improved my online presence, which is resulting in increased business (sooner than expected). Jason stays current with what search engines like Google want, and is able to adapt for better optimization. I highly recommend Jason and Marketing Bionics for any business.
Jason is very knowledgeable in the SEO industry. Our law office needed the assistance of Marketing Bionics for additional exposure on the web. He is so easy to work with and always has great suggestions. I recommend him for any law office looking for an SEO company.
I've known Jason Crabtree for more than 7 years now. I've found him to be the "King of SEO." I have known him since he was the "Director of SEO" for the largest telecom company in the U.S. He really knows his stuff. He's very honest, knowledgeable and very innovative. He uses only "White Hat" SEO and is up with all the latest SEO strategies and techniques including video optimization. He's a gold mine waiting to happen for any business looking for professional SEO services!
2519 McMullen Booth Rd. #111
Clearwater, FL. 33761
9:00 AM – 6.00 PM
Monday – Friday
Phone: 727-228-1984
Email: info@marketingbionics.com