Top Rated Search Engine Optimization (SEO)
Service for Tampa – Clearwater Businesses
Quality Content Brings You More Leads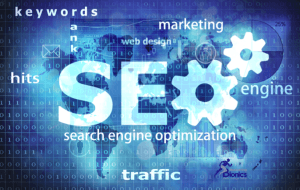 Search engines today have become more sophisticated than ever. This is why it's essential to have an SEO company like Marketing Bionics on your side. Let us provide you with quality, professionally written content that's fully researched and developed for maximum website optimization. This is critical for driving leads and passing recent search engine algorithm updates.
Our writers use our custom formula for creating content with proper keyword structure (without risking penalties for over-optimization) and compelling text to deliver leads to our business. We also pay close attention to the latest search engine algorithm updates such as Panda and Penguin. In addition, developing powerful calls to action and placing them strategically throughout each page, compels site visitors to contact you.
Of course this is your website and your valuable input will influence the message. Our free website marketing audit will provide feedback on areas that need improvement.
Related Post:
Authoritative Link Building Raises Your Rank
Your website's authority and search engine results page (SERP) rankings are determined by the relevance, quality, velocity and volume of links pointing back to you. However, not all links are created equal. It's important to have only those which are deemed as reputable. Our team of specialists will connect your website to valuable online properties with links that appear natural and genuine. We have created a proprietary database of link sources that will be used to propel your site forward in the SERPs.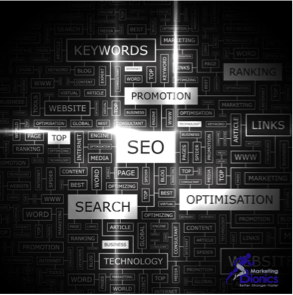 Local Listings for Higher Rankings
Improve your Google ranking and lead generation ability in your local market. Online directories are a known "trust factor" for Google. If your business listings contain variances across multiple directories, it sends a confusing message to search engines about the correct business info. Even the smallest inconsistencies can cause your business to become less trusted and less visible. Marketing Bionics will submit accurate and consistent listings for your business to the most valuable online directories. Consumers are increasingly seeking out businesses on a local level. We'll make certain that you have a visible, accurate presence across relevant listings sources in order to drive highly targeted traffic and improve your search engine rankings
Comprehensive Reporting to Show Your Progress
A primary key to any online advertising campaign is reporting and analytics. We only make data-driven decisions when it comes to your marketing. That's why quality reporting is so important. As our valued client, we'll ensure that you're always updated with reporting that's meaningful and organized and clearly justifies your marketing investment. Unlike some firms that just send over a spreadsheet every month and call it a performance report, our team prefers to have a review call with our advertisers. On our call, we can talk about the progress of your campaign. Have your rankings improved? Has your traffic increased? Which leads can we attribute to the marketing program? This type of information is designed to help you have a clear, current picture of your online marketing status.
Focused on Customer Support
At Marketing Bionics, we're an internet marketing agency with a singular goal: keep our clients happy and offer creative ways to increase their leads. We take client satisfaction seriously. Please contact us today so that we can get you started on the path to success.