[fusion_builder_container hundred_percent="no" equal_height_columns="no" menu_anchor="" hide_on_mobile="small-visibility,medium-visibility,large-visibility" class="" id="" background_color="" background_image="" background_position="center center" background_repeat="no-repeat" fade="no" background_parallax="none" enable_mobile="no" parallax_speed="0.3″ video_mp4="" video_webm="" video_ogv="" video_url="" video_aspect_ratio="16:9″ video_loop="yes" video_mute="yes" video_preview_image="" border_size="" border_color="" border_style="solid" margin_top="" margin_bottom="" padding_top="" padding_right="" padding_bottom="" padding_left=""][fusion_builder_row][fusion_builder_column type="1_1″ layout="1_1″ spacing="" center_content="no" hover_type="none" link="" min_height="" hide_on_mobile="small-visibility,medium-visibility,large-visibility" class="" id="" background_color="" background_image="" background_position="left top" background_repeat="no-repeat" border_size="0″ border_color="" border_style="solid" border_position="all" padding="" dimension_margin="" animation_type="" animation_direction="left" animation_speed="0.3″ animation_offset="" last="no"][fusion_text]
Important Notes For Your Business Website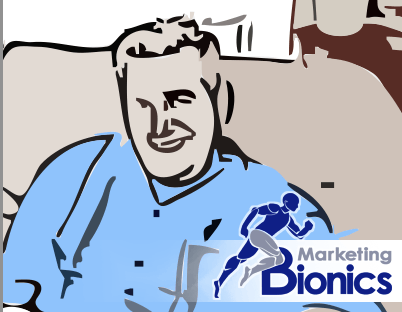 Your business website is your one salesperson that works 24hrs per day. Too many business owners overlook the opportunity of equipping this hard working team member with all of the tools it needs to deliver top sales results. If you had a salesperson who reported that the majority of their prospects walked away within the first 4 seconds of meeting them you would be looking for ways to improve (or replace) that sales person.
Often times business owners fail to set aside time or resources for monitoring website traffic and testing for changes that will result in more conversions. Once the site is live the business owner usually spends a significant portion of their marketing budget driving traffic to the site. Some of that traffic converts to paying customers but the majority leaves without taking any action.
Warning: Many advertising agencies are in the business of selling traffic and not concerned with bringing new clients. While doing some research on another topic, one of our strategists uncovered a scam that involved using bots to sell a specific number of "visits" or "clicks" to advertiser sites. Whenever a company guarantees traffic "of unknown quality" you should be concerned. That traffic may not be human visitors. If you are paying for traffic from bots, it is not likely that they are going to be in the market for your goods or services.
Most business owners would tell you that it's easier to sell to existing clients than to find new ones (more & more companies are building email databases of clients for exactly that reason). A business that is already getting traffic to it's website can apply that same logic to it's marketing plan and work on converting a greater percentage of the consumers who are already visiting the site.
When allocating marketing budget this year, we suggest that you invest some of your marketing budget in improving your business website to convert a bigger portion of the visitors who are already coming to the site. With only a few seconds to capture the attention of a site visitor, failure to immediately engage the consumer is most likely going to result in a bounce back to the search engines. Conversion Rate Optimization is just as important as driving new traffic. There will only be a certain number of consumers looking for your goods & services in any given month. With competitors and "do it yourself solutions" being served up in the search results, it is unlikely that your site will get 100% of that traffic and creating additional searchers not always possible.
What kinds of conversion rate optimization changes should you make to your website?
Update existing content – Text, images & colors (make sure that you are putting your "best foot forward")
Develop more robust & useful content – What would you want your top salesperson to tell your potential clients about your business? Tell the consumers what you do, how you do it better/cheaper/faster etc. What would happen to the consumer if they didn't choose you?
Give visitors a CLEAR indication of what they should do on each page

Click here
Call today for free consultation
Learn more
Complete this form

Improve engagement objects – Image galleries, photos of team members, company videos, social sharing features etc.
A/B testing and Usability testing – Create different versions of important pages to test for A/B testing of consumer preferences. Do usability testing prior to launching pages by enlisting the help of focus groups.
Bonus Tip: Test to ensure that your website is using a responsive design. 2014 had more searches done on mobile devices than ever before and 2015 will have even more. If your website is not adapting to screens for smartphones, tablets and other devices your bounce rate will be very high from those sources.
Doing some or all of these things is going to improve the conversion rate of your website. Looking for someone to provide website design, conversion rate optimization or internet marketing? Give us a call or send in the contact form & let us know. We would love to earn your business!
[/fusion_text][/fusion_builder_column][/fusion_builder_row][/fusion_builder_container]